No peeking!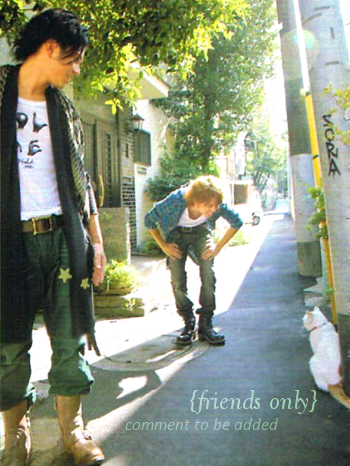 WARNING
- This LJ contains significant amounts of the following:
- Cursing
- Fangirlishness
- Weirdness
- Perversion
- Random file- and pic-sharing
So my LJ. It's now some kind of FO-public hybrid. Fandom posts that are meant to be shared will be made public, everything having to do with my RL will be friends-locked.
If you really want to peek into the RL stuff, feel free to friend away - but please comment here, or I'll think you only want to get easier access to the public posts.
Thank you and goodnight. ♥